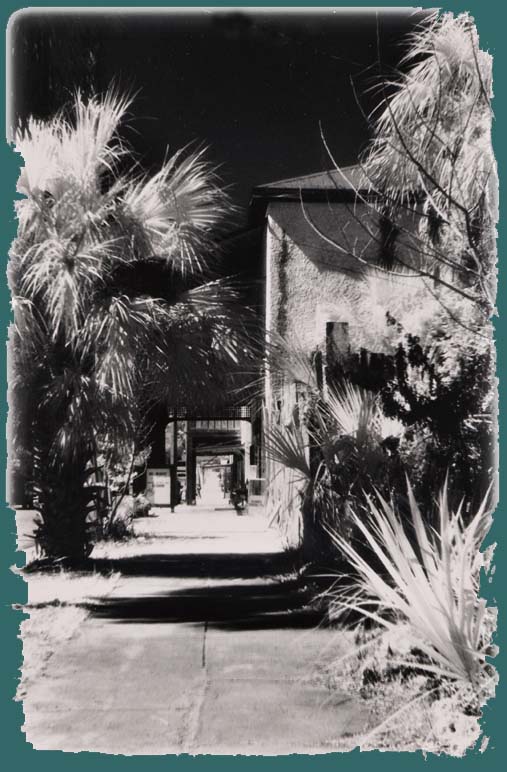 12 ARTISTS @ CEDAR KEY

Exhibit their work in the

Island Hotel

.

A

n exhibit of the work of Gerald Lindstrom, Willie Smith, Christian Harkness, Margaret Pulis Herrick , Linda Seyfert, Milinda Allen Christiansen, Henry Gernhardt , Amy Gernhardt, Jolie Davis, and Mike Leiner is featured in the Island Hotel 's Dining Room.

12 ARTISTS @ CEDAR KEY is an informal group of visual artists who come together for mutual support in their art making endeavor. No strangers to the northern Florida art scene, most have been working in the Cedar Keys for many years.

The exhibit may be seen in the main dining room and lobby of the hotel [373 - Second Street] between the hours of 10 AM and 5 PM.

The ten-room Island Hotel, built in 1859 and placed on the National Register of Historic Places in 1984, is the oldest commercial building in Cedar Key. It has hosted many famous guests, including President Grover Cleveland and novelist Pearl Buck. A portrait of King Neptune hangs behind the bar, a popular gathering spot, and legend has it that he has a decades old bullet hole between his eyes, the result of a barroom brawl. The owners of the hotel are Andy and Stanley Bair who previously owned and operated a bone fishing lodge on Andros Island in the Bahamas.